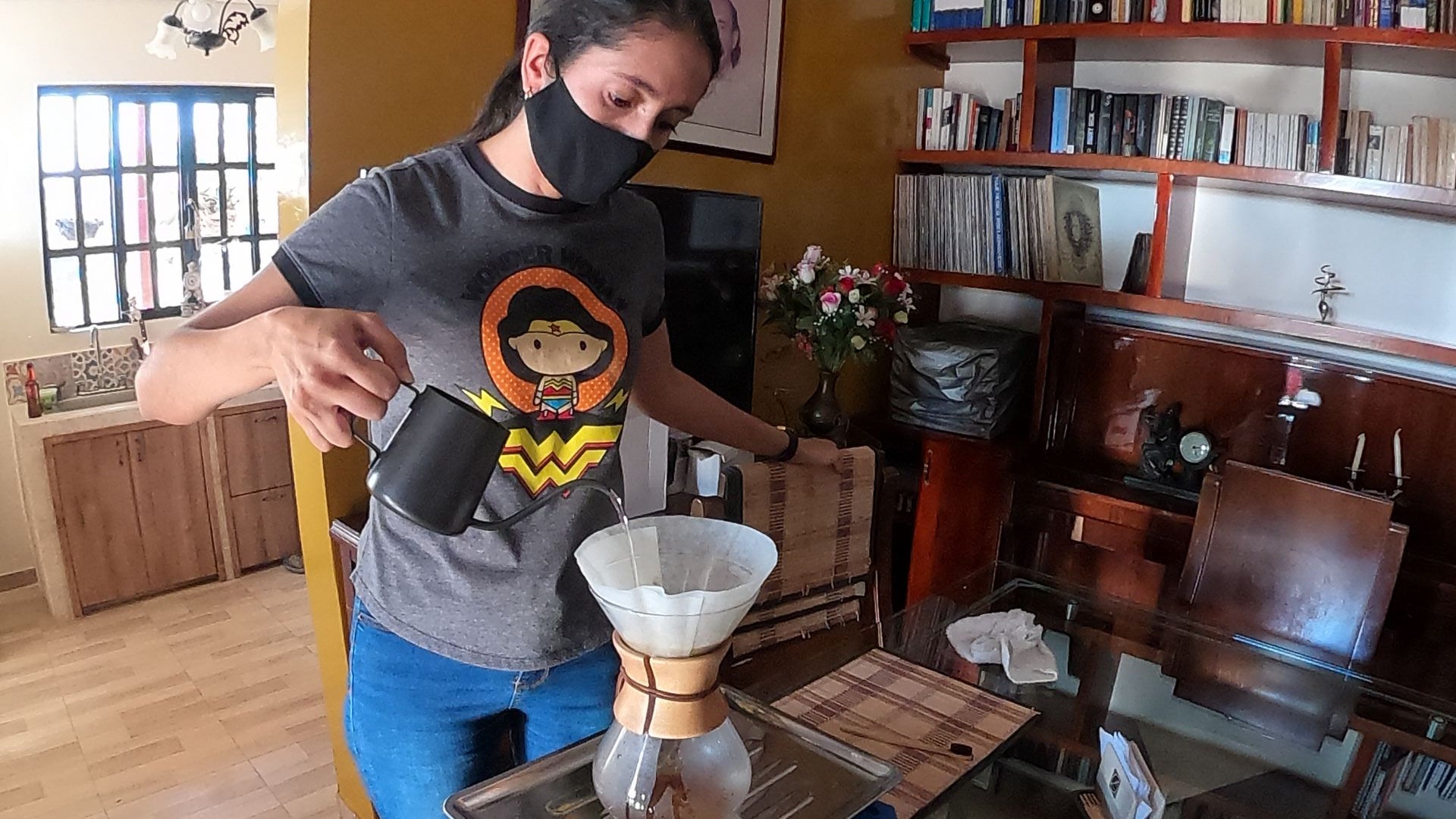 Coffee story time: our first coffee
May 25th, 2021.
A day that I would never forget, for a reason that I never thought I would remember.
On this day, Vicente and I were exploring the small town of Armenia (not the country - but the small town in the heart of the Coffee Axis in Colombia). By chance, we stumbled into a cozy little coffee shop in one of the cute town squares.
It all started in a coffee shop
The barista greeted us in typical warm Colombian fashion and began to walk us through the different options for coffee. He could not stop talking about an experimental brew of three coffee varietals that a local farmer had produced specifically for this coffee shop. Upon hearing the passion in his voice, we had no other option but to accept his suggestion to try this coffee in a V60 preparation method.

After a few minutes, the friendly barista approached our table and asked if he could prepare the coffee in front of us to explain the brewing process. He started by lifting the freshly ground coffee to our noses so we could appreciate the fragrance. My extremely amateur nose was immediately struck with smells I had never experienced in coffee and never thought I would be able to pinpoint. Peach, lemon, orange and chocolate.

Actual picture of card provided with the purchase of the coffee.
The barista continued onto the next step: the coffee bloom. This is when the barista pours hot water over the entire surface of the coffee, releasing an aroma of even more distinct smells.
After about three and a half minutes, the much anticipated coffee was ready…
An unforgettable coffee experience
This moment marked the first time I had a truly incredible cup of specialty coffee. With that first sip, my taste buds were spinning. I was experiencing flavors I had no idea existed in coffee. And even more astonishingly, because of the combination of the three coffee varietals, when the coffee cooled the flavors transformed into something completely different. It was like two different cups of coffee… but from the same coffee! I was hooked.

We were so amazed that we made it our mission to find the coffee farmer who had grown that coffee and invite him to a cup of coffee. After eight days of searching, combined with a lot of luck (coffee farmers typically don't have websites and are hard to find), we managed to meet him at a coffee shop in Salento (about two hours away from Armenia).

His name is Alejandro, and yes, it is the same Alejandro you see here! We knew at that moment that his specialty coffee had to reach the cups of more people.

Thanks to Alejandro, I will always remember my first incredible specialty cup of coffee! And our hope is that we can provide you with that wonderful experience as well!